Creating Extraordinary Lifestyles
You are looking to earn a real income!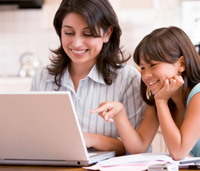 We offer a professional, corporate-like home based opportunity. Depending on your goals and objectives you will earn part-time to full-time income. Our business philosophy revolves around a concept called Consumer Direct Marketing. You do not sell products and you do not deliver orders. One thing we can assure you is that this is a revolutionary business model that will allow anyone to succeed - from any walk of life, any age, any race or level of experience.
To be a member of The Women's Dream Team™ you need only access to a computer, a phone and Internet access.
Light tomorrow with today.
~Elizabeth Barrett Browning
Putting on your business hat for a moment, consider the advantages of having your own home-based business: tax advantages, time leverage, and residual income. We offer training on these topics and will help you realize the immediate benefits of each.
Tax Advantages. Are you doing anything now to write off your phone bill, your Internet Service Provider's bill or, even the cost of pens, pencils and paper? Are you able to write off a portion of your home that you use for your home business (including a portion of your mortgage/rent and your utility bills)? Lastly, have you ever written off the cost of certain gifts? You probably haven't, but now you can. Not all home-based businesses offer this appealing advantage as well as many more.
Life is a promise; fulfill it.
~ Mother Teresa
Time Leverage. You work your own hours. Whether you work your home business on a full-time or part-time basis, you work according to your family's schedule. If you only want to work Tuesday and Thursday evenings, you can. We will teach you how to make the most out of the hours you work.
Residual Income. While few business opportunities offer true residual income, this is a business that offers a lifetime income stream. How is this possible? Please allow us to show you how this can work for you.
Life is either a daring adventure, or nothing.
~ Helen Keller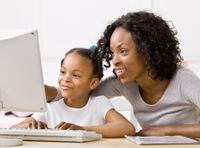 There are wonderful real-life stories of women in their 70's that start this home-based business to supplement their retirement income. In no time, their income far exceeded their retirement checks. Inspiring? Absolutely! This can be you: enjoying a lifetime income based on the effort you put now.
Are you doing anything now to secure your future? Or are you working for a weekly paycheck that doesn't leave a lot left over for retirement?
Take a look at the benefits of joining The Women's Dream Team:
A free website, just like this one
Customer care and support, including your very own Women's Dream Team™ mentor
Business training and support including Internet Marketing Seminars
Live daily business presentations in our Online Conference room and Training Calls
Free Marketing Tools, Training and Marketing Center, Reference Library and Email Updates
Award Winning and Nationally Recognized
Environmentally Responsible
Global Marketing Potential in a Huge Expanding Market
Genuine friendship offered by your fellow members
I don't want to get to the end of my life and find that I just lived the length of it. I want to live the width of it as well.
~ Diane Ackerman
Finally, did you know that women are leaving corporate America twice as quickly as men? Did you know that women are not going back to corporate America after having children? (This is a reverse of a 25-year trend where women had their children and went back to work after Maternity Leave was over.) Did you know that educational levels have absolutely no impact on the success of a home-based business? Did you know that more women succeed in home-based businesses than men? Did you know that a woman opens up a home-based business approximately every 60 seconds in the United States?
OUR BUSINESS IS....
Depression Proof
Recession Proof
Built on Solid Principles
Award Winning and Nationally Recognized
Environmentally Responsible
It is only the first step that is difficult.
~ Marie De Vichy-Chamrond
The Women's Dream Team™ offers you wonderful opportunities to care for your family and for yourself. Learn more for yourself by clicking "Hitch your Wagon to a Star". Our job is to get the information into your hands. We can't "sell" you or "convince" you - only you can decide if this business is right for you. So take that step and Request Information. We'll contact you, share our program with you and schedule you for an informational presentation. We will provide you with all the information you will need to make an informed decision...the decision that's right for you and your family.
We look forward to welcoming you to The Women's Dream Team™!